Hello. Nice to meet you.
This is Salicylic_acid3, and I blog about custom keyboards in Japan.
I am not good at English, but write in English with the help of Google translation.
It may be hard to read, but I hope it will be a reference for Akihabara sightseeing.


What's Yushakobo
Yushakobo had been a website that sells custom keyboard kits and parts.
But from today, they started running a physical store in Akihabara from January 13, 2019.
The Yushakobo opened a specialty store of custom keyboard in Akihabara on January 13.
Store location
Address
〒110-0005 Tōkyō-to, Taitō-ku, Ueno, 3 Chome−6−10
Maps
Search by "aitendo".
There is Yushakobo across from aitendo.
Store appearance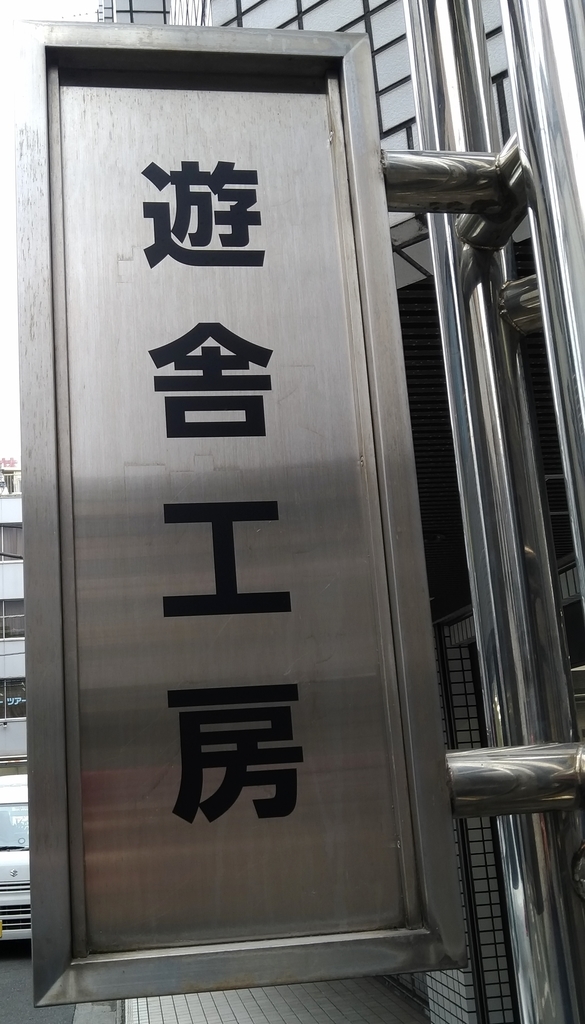 Open Hours
Wed.-Fri.01:00pm – 07:00pm.
Sat.&Sun. 10:00am – 07:00pm.
Mon.&Tue. are closed. (except for National Holidays on Mon.&Tue.)
Contents of sale at Yushakobo
Selling custom keyboard kit
Selling custom keyboard parts (caps, switches, screws, springs, books, etc ..)
DIY space time rental
and more.
Selling Custom keyboard kit
The lineup of custom keyboard is seven kinds.
1,Helix
2,Helix pico
3,Ergo42 Towel
4,ErgoDash
5,ErgoDash Mini
6,Lily58
7,Corne Cherry (Helidox)
Selling Custom keyboard parts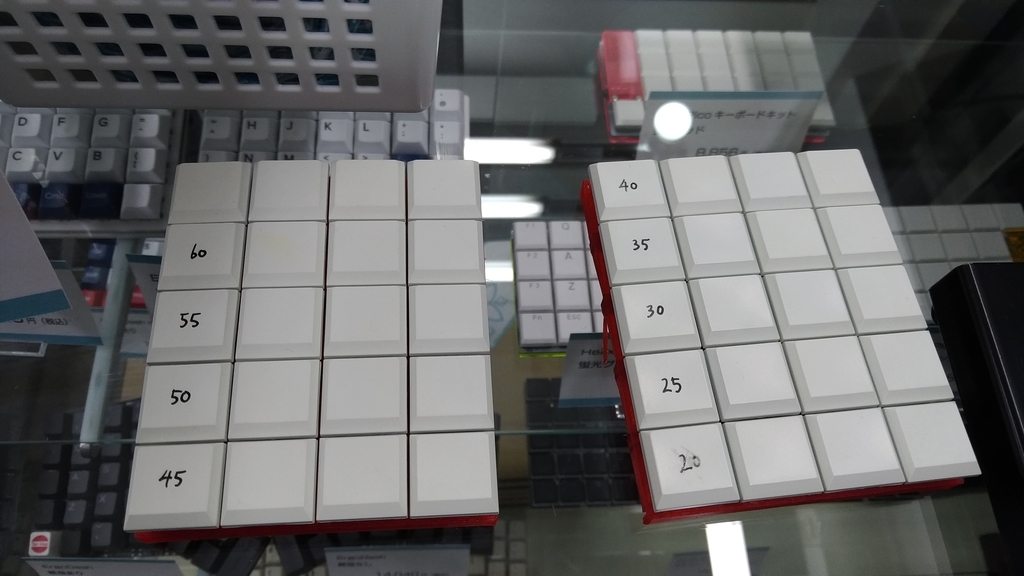 DIY space time rental
The items that are aligned are expensive to buy individually.
I will skip the explanation of the tool and introduce it with only photos.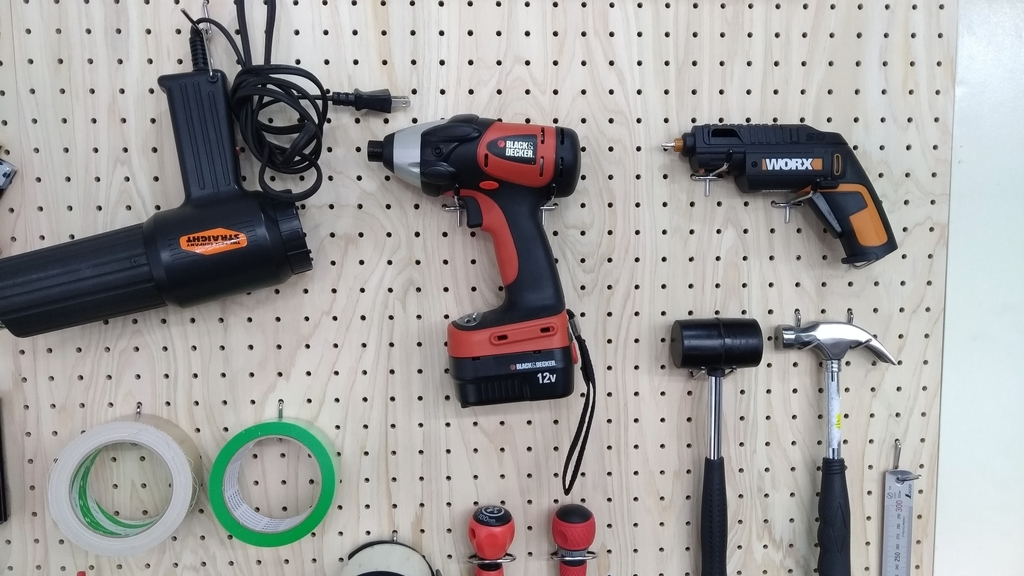 Key cap Capsule toys machine
You can find a keycap Capusle toy machine (aka "Gacha gacha" or "Gachapon") right when enter the shop.
There you can challenge your luck to get a few keycaps from pimpmykeyboard's grabbags.
Each draw is 200 JPY.
I'm sorry, but only in Japanese yen.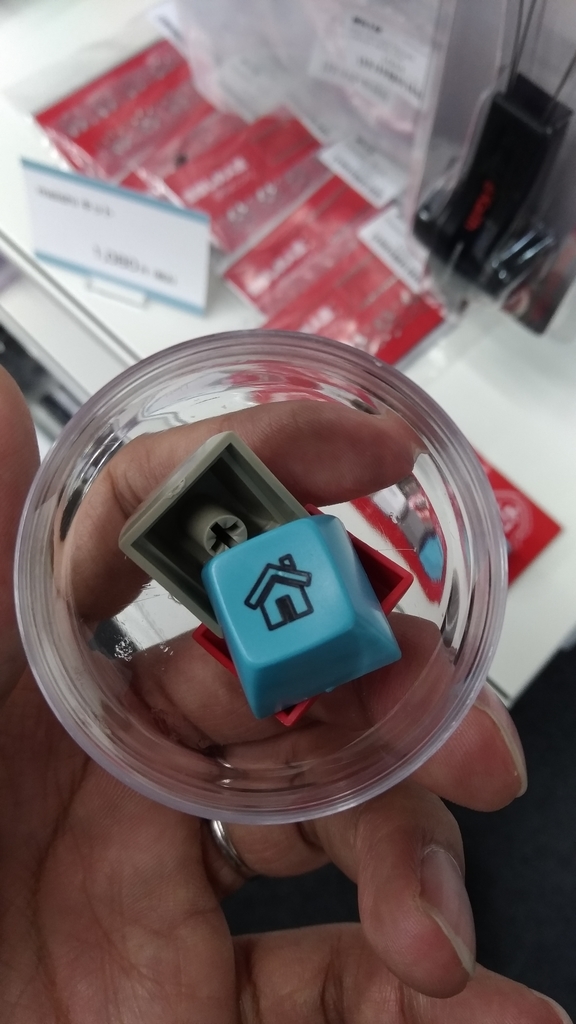 Keyboards used in the store (not for sale)
You can find so many unique and cool projects that shop owners / enthusiasts use.
My recommended items
Kailh Choc key opener
Kailh Choc spring (30 g)

Kailh's MX switch key opener
Helix leather case
Finally
Please drop by at Yushakobo on your next Japan trip! Additionally you can even go sightseeing in Tokyo, so I think it's worth the time and money.
I am sorry if it is difficult to read.
I will also try hard to write articles on Japanese keyboards in English.
Ask questions on Twitter or in the comments section of this article.
I am not good at English, so it takes time to reply.